The seasons first Fall Chinook spawn was held on Wednesday October 26th.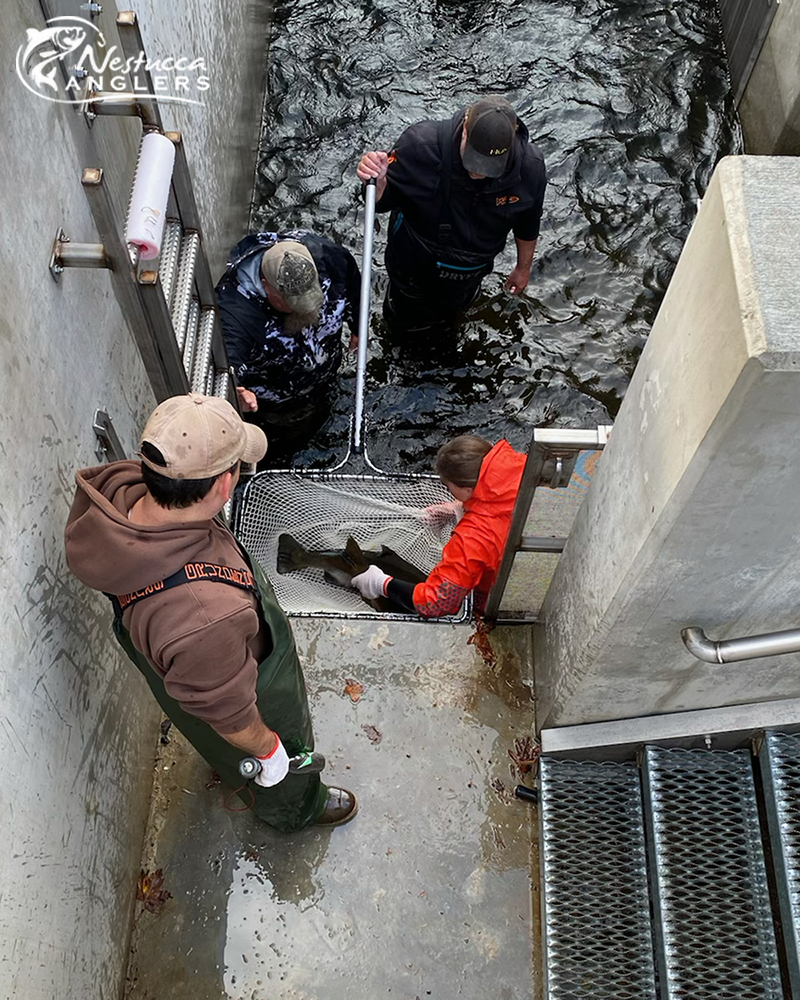 Nestucca Anglers and Cedar Creek Hatchery crew sorted fish from the angler caught Wild Broodstock pond, Three Rivers trap, and Cedar Creek trap.
In total 224 Fall Chinook were collected, 15 pair were spawned, unripe fish were held for next weeks spawn and the remaining fish were processed for stream enrichment throughout the Nestucca basin.
See Gallery HERE