Nestucca Anglers is all about fish and their habitat.
Stream Enhancement
Education
Fishing Opportunity
We began in 1999, when a small group of dedicated volunteers received Oregon Department of Fish and Wildlife approval for the Salmon-Trout Enhancement Program (STEP), a volunteer project. This allowed us to raise fall Chinook in the Nestucca River system at a satellite facility called Rhoades Pond. The fall Chinook program was eliminated from Cedar Creek Hatchery production in 1993 due to legislation budget cuts.
A $50,000 grant and many volunteer hours later, the STEP project was underway and raising 100,000 fall Chinook a year for release into the Nestucca River and Three Rivers. The returning fish have been providing additional angling opportunity since the first jack arrived in 2001.
From the start, our volunteers continue to involve local students in educational experiences related to the rearing of fish. We believe ODFW hatchery conservation programs are key in educating our students.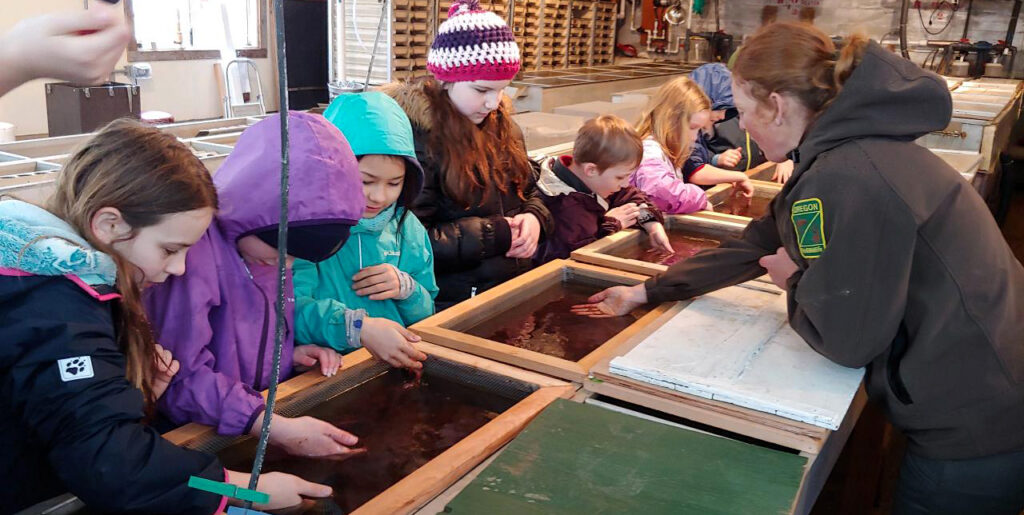 The present…
Nestucca Anglers has grown into a healthy non-profit organization of over 400 volunteers with a variety of projects underway. We played a key part in being partners with Cedar Creek Hatchery and ODFW Tillamook district office, helping with projects and providing man power when needed.
We continue the STEP program at Rhoades Pond, raising 100,000 fall Chinook to release size each year. Members participate in every step of the process, from collecting of adult fish in the rivers for brood stock to rearing, clipping, and release of the smolts.
We provide an educational component, school field trips, classroom and hands on experience with our ODFW partner to familiarize students with the life cycle of salmon. We provide opportunities for students to participate in habitat enhancement, including planting stream side trees. This has resulted in an increased student awareness of the role of salmon and the environment.
Not all of our members fish, but they share an interest in healthy rivers and healthy fish.