BOARD OF DIRECTORS
PRESIDENT
Ron Byrd – [email protected]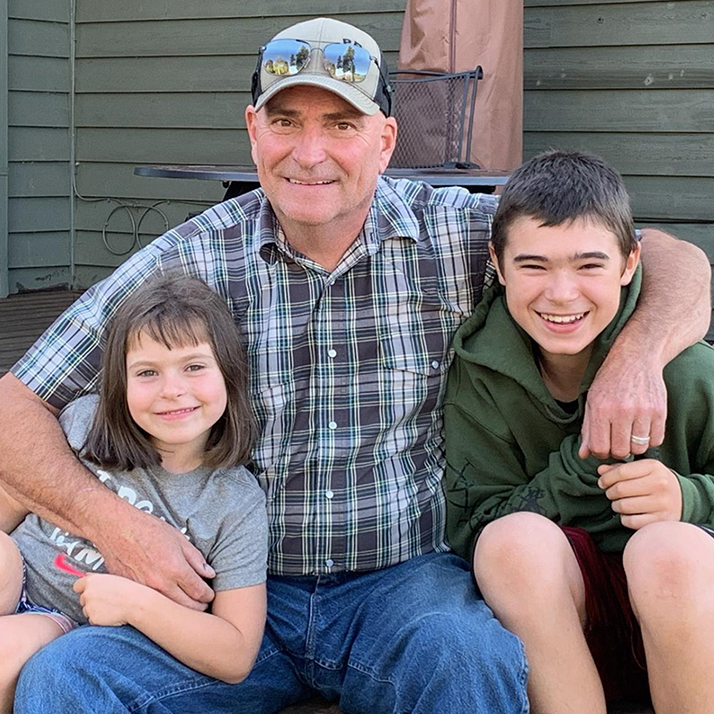 Ron moved into the Hebo area in 1997 and purchased the Nestucca Sporting Goods and ran a prosperous business for eight years. In 2005 he purchased a drywall business and is currently in the construction industry. The year of 1998 ODFW Tillamook district office approached Ron to start a STEP volunteer program raising fall Chinook at Rhoades Pond (an abandon ODFW rearing pond).
At that point the community and many volunteers worked to make Rhoades Pond what it is today. During the process the Nestucca Anglers a non profit organization was developed.
As president Ron will continue to strive to keep our mission intact: Stream Enhancement, Education, and Fishing Opportunity.
MANAGEMENT
Norm Manselle – [email protected]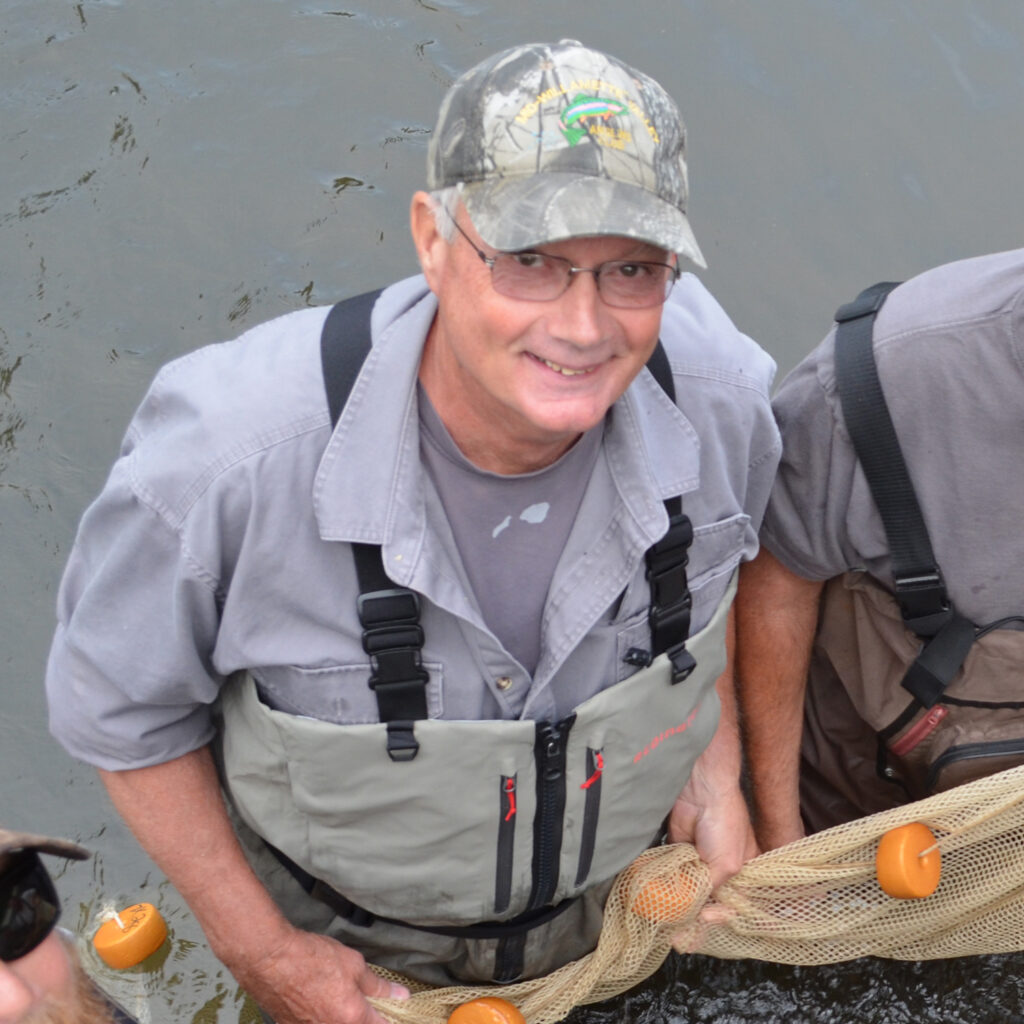 Norm Manselle retired in 1999 after serving 30 years in State Government. He became a member of Nestucca Anglers in 2000 and a board member for the last 12 years. Norm has also been a board member and a past president of the Mid Willamette Valley Angling Club in Salem.
Norm enjoys working with other Nestucca Anglers members and Cedar Creek Hatchery employees. The highlight each year is the fin clipping / barbecue party each June. Its a great time for all members and families to get together.
Jack Harrell – [email protected]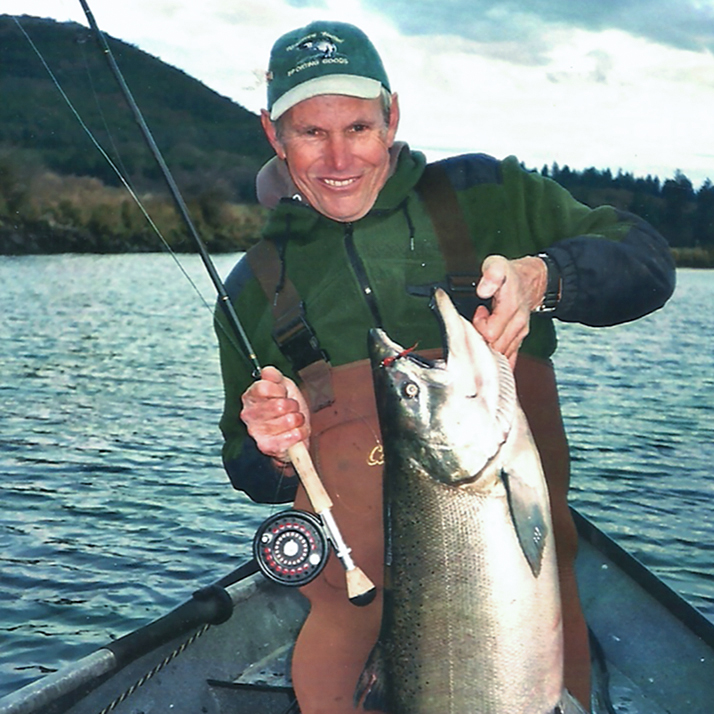 The first fish I ever caught was a 2-1/2″ steelhead fingerling, in the Big Sur River in Central California, at age 6, and that little fish hooked me on fishing for the rest of my life! The San Lorenzo River in Santa Cruz, California was where I caught my first adult steelhead and my first adult coho salmon. I used to fish bait and lures for these fish, but over the nearly 50 years of fishing, I have switched over to using flies for nearly all my fishing today.
Monterey Bay Salmon & Trout Project in California was where I volunteered for over 20 years in trying to restore the Southern steelhead and coho salmon. The skills I picked up during those years have helped up here in Oregon in rearing our fall-run salmon smolts. I'm so proud to be working with this highly dedicated group of fellow anglers in rearing salmon smolts to plant in the Nestucca River..
This fall-run salmon enhancement program is responsible for about a quarter to a third of all the fall-run salmon we catch each season.
Gerald Fry – [email protected]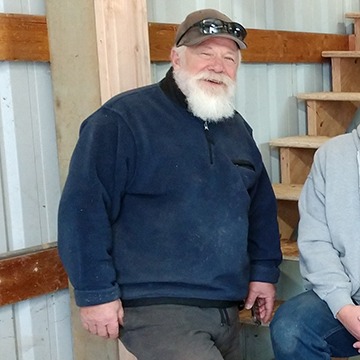 Gerald Fry is a retired Dept. of Corrections captain with 31 years of experience in supervisory, management and financial management. I have fished and enjoyed the Nestucca system for over 50 years. I became involved with the Nestucca Anglers approximately 20 years ago and have enjoyed the experience since.
The professional and friendly partnership with Cedar Creek Hatchery staff, STEP partners and volunteers has been a great experience. It's working with committed volunteers and professional ODFW staff that makes this one of the most successful programs going on today.
As a new board member, I will support our continued commitment mission of Stream Enhancement, Education & Fishing Opportunity.
Erik White – [email protected]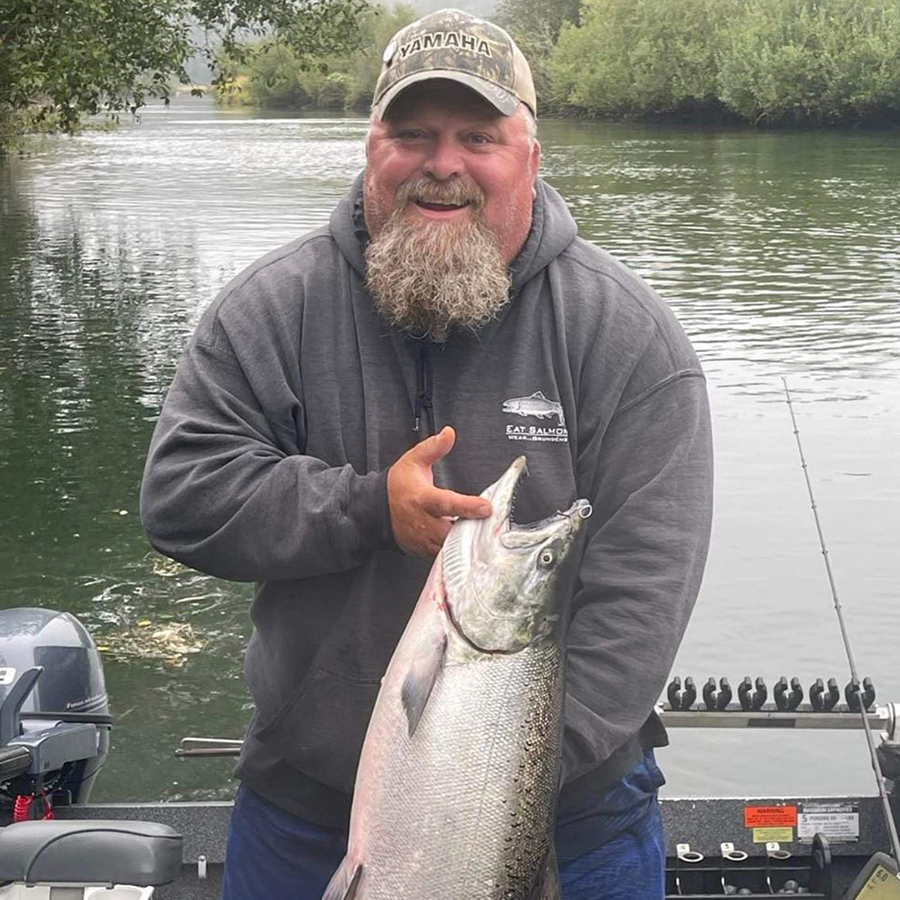 Erik White has been fishing the waters in and around Pacific City since he was a young child. He has been an active participant in the Rhoades Pond projects since the beginning and is looking forward to being a member of the Nestucca Anglers Board. Erik will soon retire from a long career in Corrections and is looking forward to living in Pacific City full-time. He believes in the values of the Nestucca Anglers and will continue to promote their mission to benefit the fish and the people of the local communities.
Don Toedtemeier – [email protected]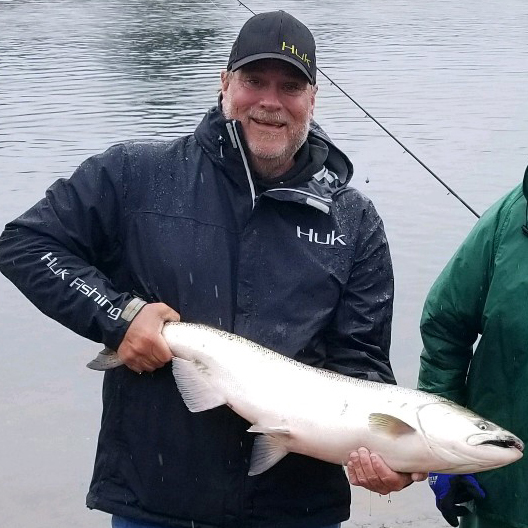 Don Toedtemeier is a retired 38 year SVP of Operations with U.S. Bank of Oregon and comes to Nestucca Anglers with a strong financial, vendor management and operations background. He is a native resident of Oregon with family roots from Depoe Bay as well as the Portland metro areas.
Don shares our same interests for healthy rivers and healthy fish. He has been an active Rhoades Pond volunteer for the past 15 years and is excited to be part of our team supporting our continued mission of Stream Enhancement, Education & Fishing Opportunity.
Terrence Blanc – [email protected]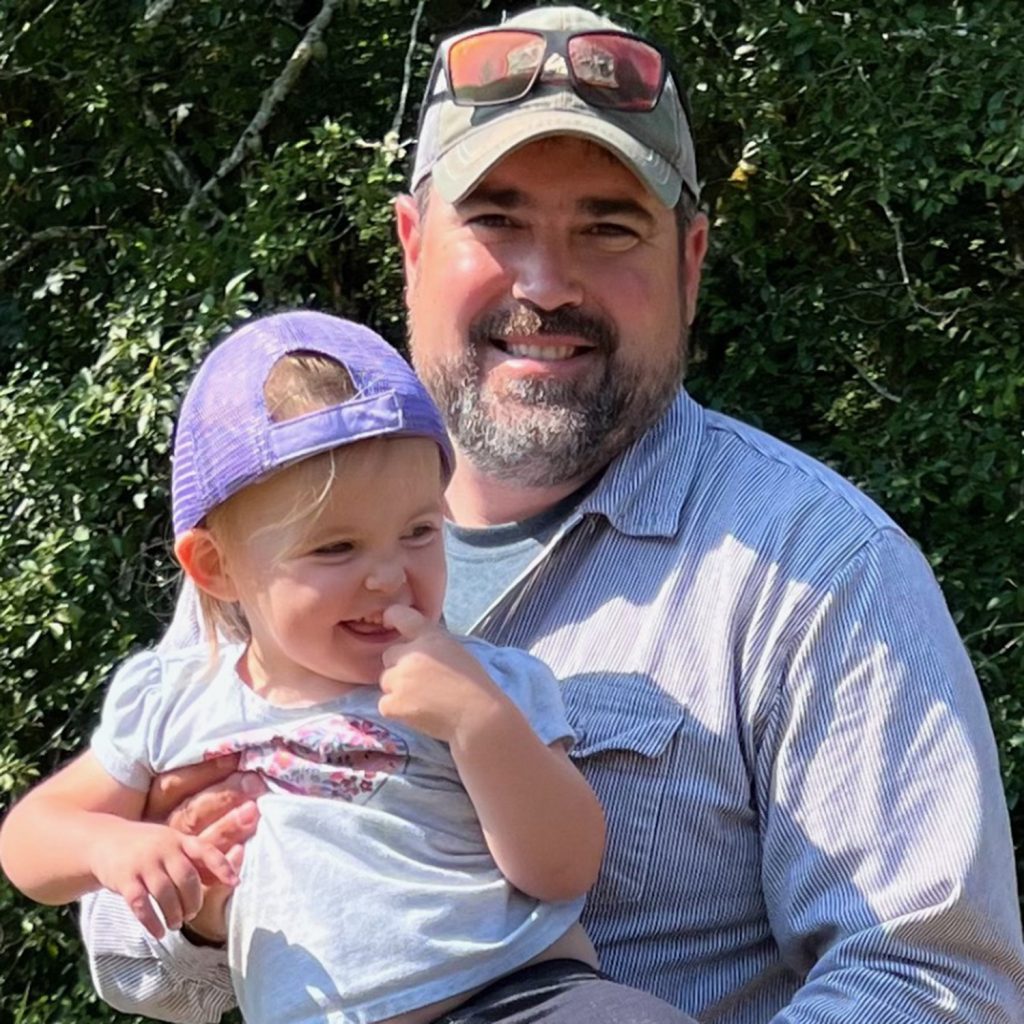 Terrence ("Terry") Blanc is an avid angler and has pursued salmon, trout and steelhead across the Pacific Northwest for over 30 years. Growing up in Hebo, Oregon – Terry first became active in volunteering with Cedar Creek Hatchery as a high school student in 1996. He is a proponent of broad angling opportunities, fish hatcheries, stream enhancement and the economic health of rural communities. Terry joined the Nestucca Anglers Board of Directors in 2022.
His professional experience includes over 20 years in the design, construction and maintenance of electric transmission and distribution systems. Terry is employed by Portland General Electric Company where he holds the position of Senior Manager of Utility Asset Management.
Terry applauds the partnership between Nestucca Anglers and ODFW and the value that the Salmon and Trout Enhancement Program ("STEP") creates.
Steve Mitchell – [email protected]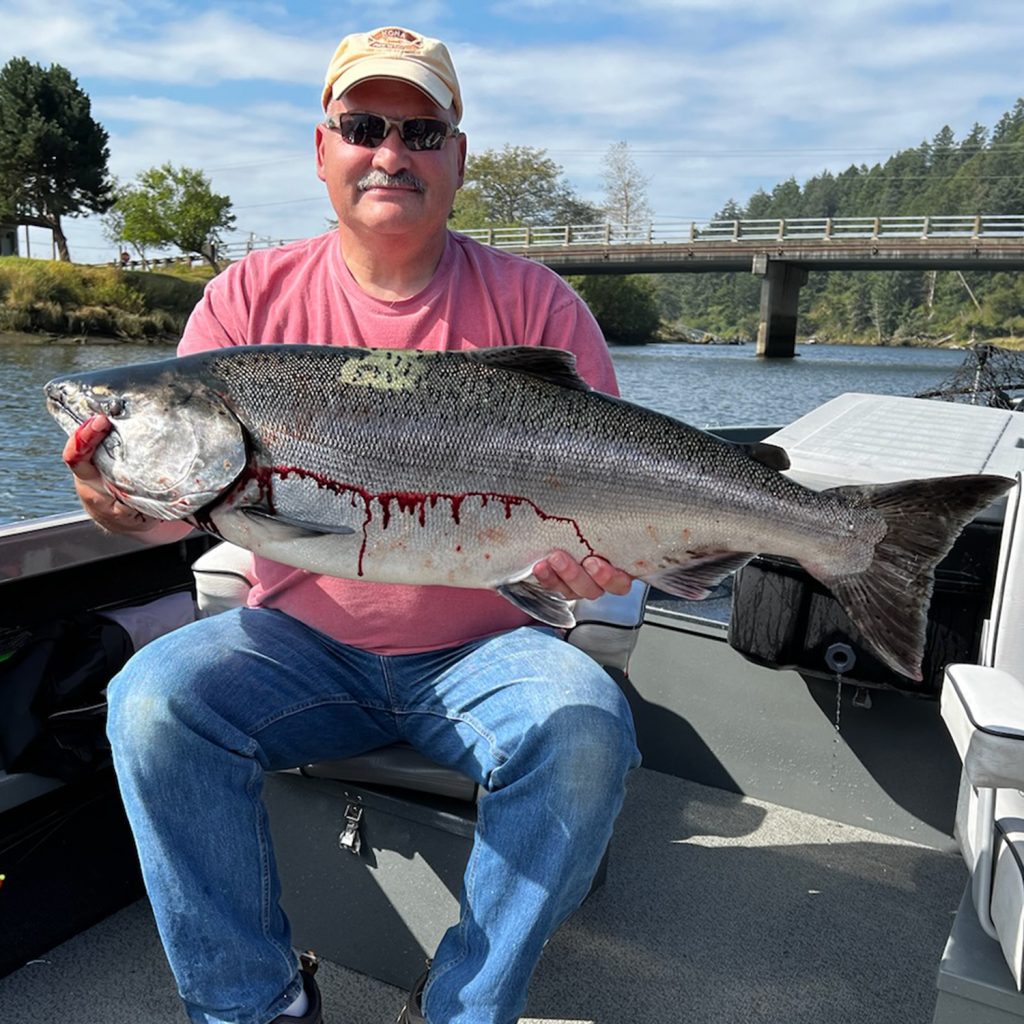 Steve retired from Executive Management with the State of Oregon after being part of the team for 33 years. For most of his career, he oversaw new construction, maintenance and facility repairs for the state's facilities. He is known as "that guy" for his ability to fix or repair almost anything.
He is an avid fisherman and has been volunteering for Nestucca Valley Anglers for over 20 years. He enjoys working with the diverse volunteers of the Nestucca Valley Angler's, ODFW Staff and the Cedar Creek Hatchery employees.
Strongly believing in the Mission, he is honored to be a board member for such an amazing organization.
Joe Hulburt – [email protected]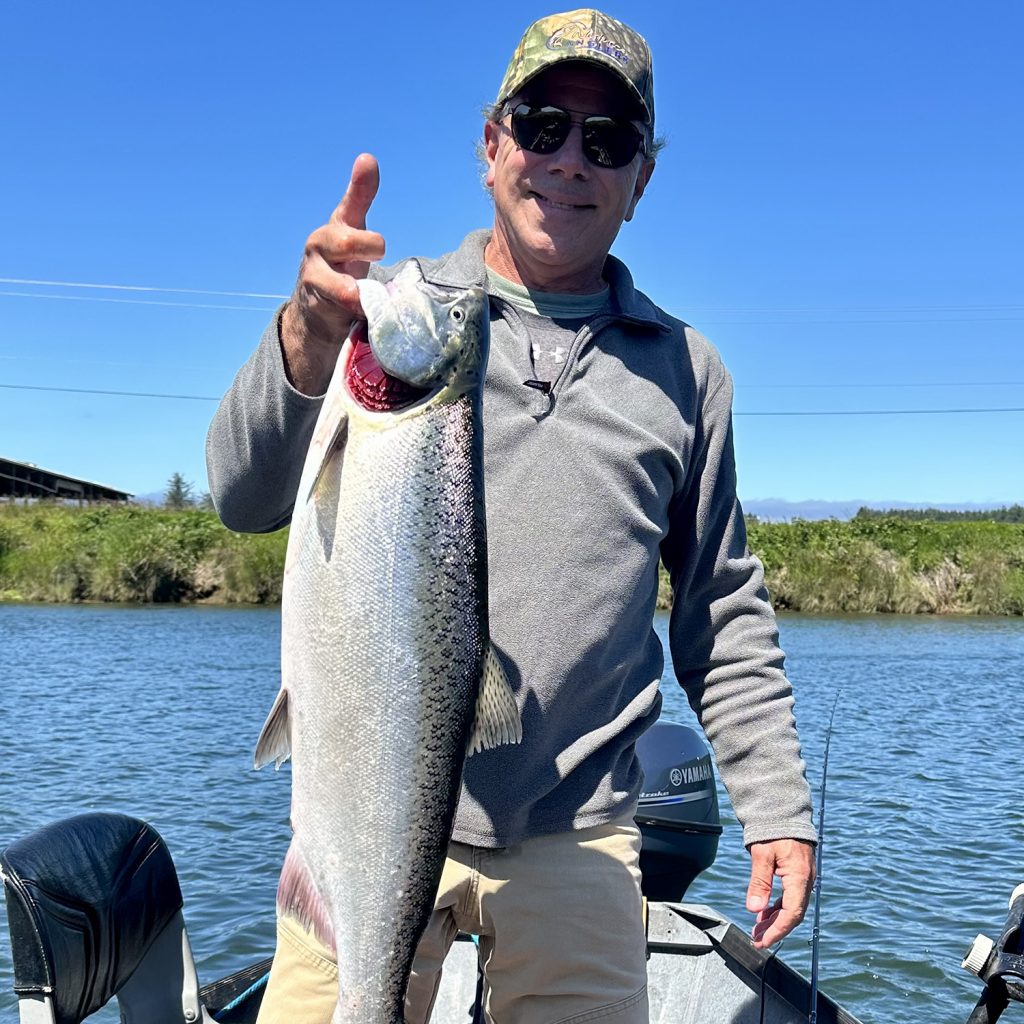 Joe went to Mt. Hood Community College in 1984, to become a Fishery Technician. While attending Mt. Hood Community College Joe worked part-time at Cascade Hatchery. Upon graduation in 1986 he started working at the Bonneville Hatchery in a seasonal position. That position led to seasonal positions at Roaring River, Big Creek and Salmon River Hatcheries. In the fall of 1987 Joe got a permanent position at Rock Creek Hatchery. Eventually Joe decided to move back to Tillamook County and Joe ended up at Cedar Creek Hatchery where he worked for over 30 years. 

Joe retired July 1, 2023 after 37 years.
One of the highlights of Joe's career at Cedar Creek Hatchery was assisting the Nestucca Anglers with establishing and succeeding with their Fall Chinook rearing program.
TREASURER
Rick Klumph – [email protected]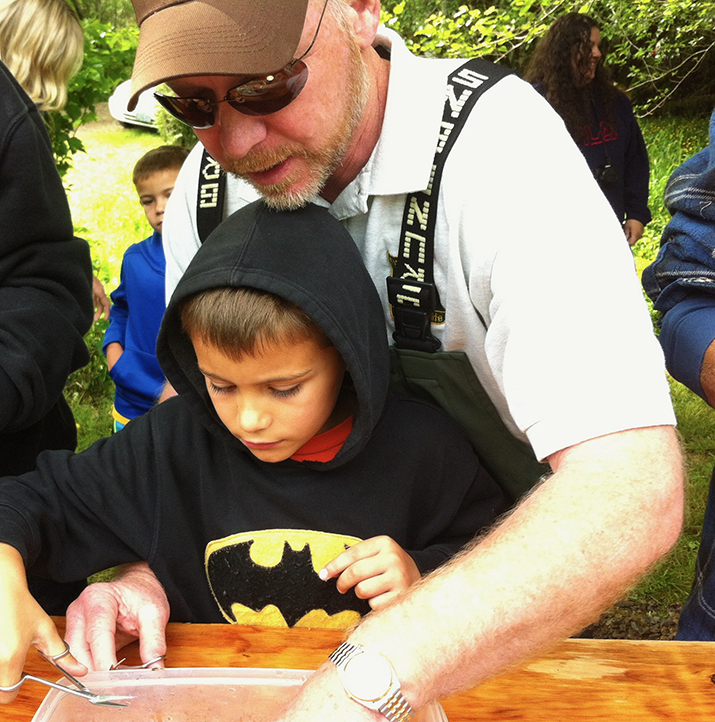 Rick Klumph is a retired ODFW Fish Biologist & Manager with over 38 years of experience managing local and northwest Oregon fisheries. He has been Oregon's representative on the Pacific Salmon Commission since 2014.
His work as Treasurer on the Board of Nestucca Anglers is managing the financial aspects of the non-profit. Rick has been a member since its inception​.