Nestucca River Fishermans Map
Only Available by pre-paid PayPal orders here at Nestucca Anglers.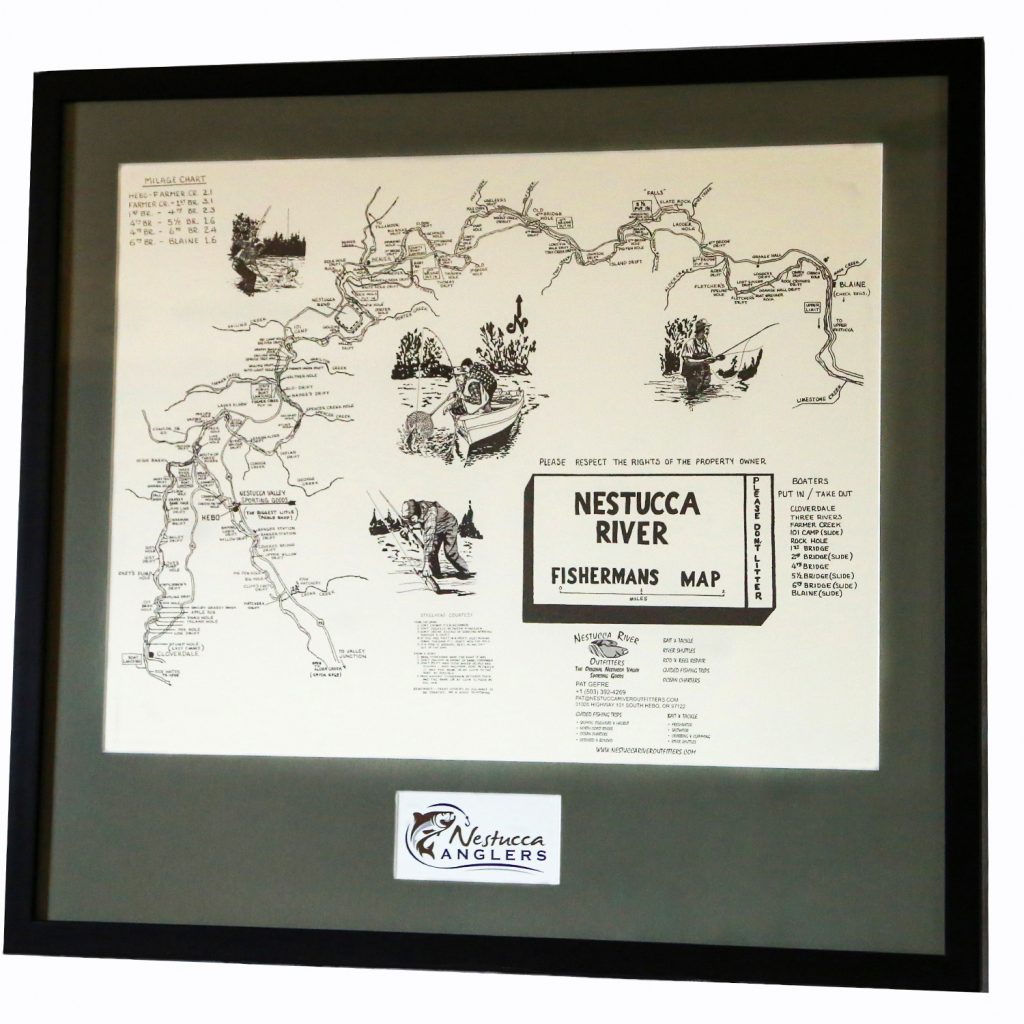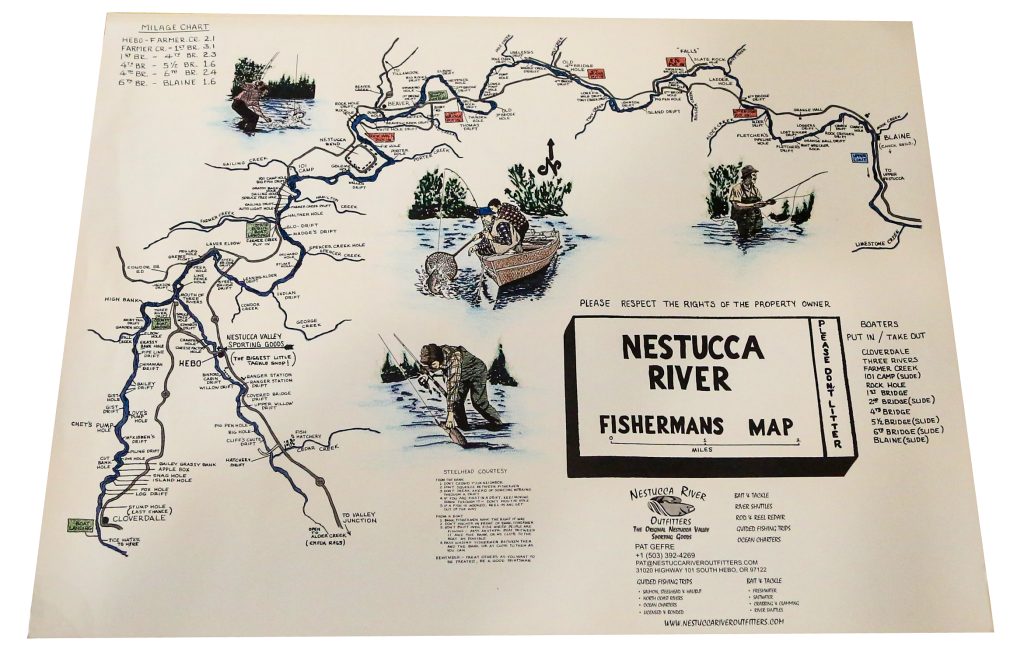 These Fishermans maps are discontinued and are a legacy of the Nestucca River. The Nestucca River flows through the coastal range and 57 miles later ends up at the ocean in Pacific City. This river has always given great fishing opportunities throughout the years, with 11 boat ramps/slides and lots of public bank access above tide water.
The map was developed by fishermen and their local knowledge, experience, and memories of the 1950s and 60s. To this day, these fishing holes have kept their names through generations of sons and daughters who continue to fish these waters. Most of their forefathers have since passed but fishing memories continue on.
This map will not be found on the internet and has a special meaning to the community of the Nestucca Basin. The Nestucca Anglers would like to share it with you as we continue raising Fall Chinook for the future generations to come.
Nestucca Anglers Mission: Education, Stream Enhancement, and Fishing Opportunity.
Approximate Map size: 17" x 22"
Full Custom (Matted) Frame Size: 25" X 27"
Print Only:
Black & White Print $100 Shipped
Colored Print $200 Shipped
Professionally Framed by Pacific Frames:
Black & White $300 (local pickup only)
Colored Version $400 (local pickup only)
All proceeds remain in our 501c3 nonprofit donation program and are used to help with the rearing of fish and maintenance of our site/equipment.
To place an order please visit the links above provided to our PayPal. Once payment has been made, please email us at:

[email protected]